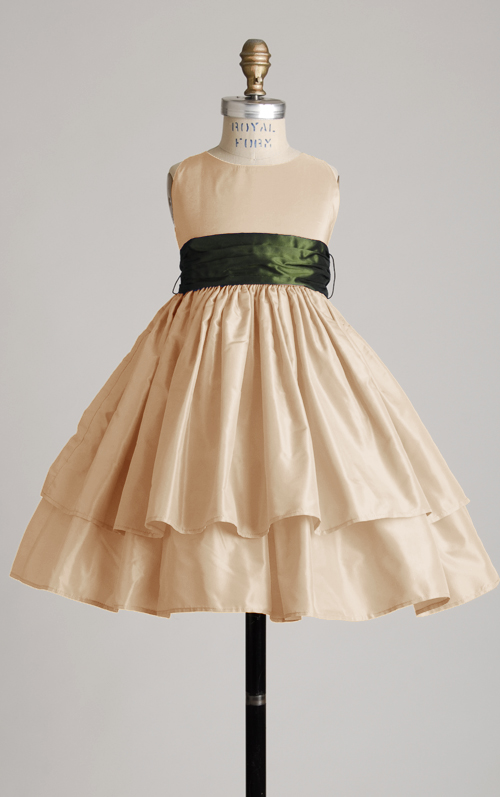 SHOWN:
Natural with Juniper sash with crinoline
Crinoline sold separately
Scoop front (high back), natural waist bodice, front gathered sash (detached) with bow tie, ball gown skirt with double hem. 100% silk, fully lined. Made in USA.
CUSTOMIZE: silk flowers, crinoline, covered buttons, sleeves, neckline change, matching wrap/jacket/coat/ring pillow- boys ties & cummerbunds.
FABRICS:
Sizes
Silk Taffeta
0-3
$225
4-8
250
10-16
280

in Knee or Tea length

for ANKLE +15
Pricing is per dress